About MVEMSA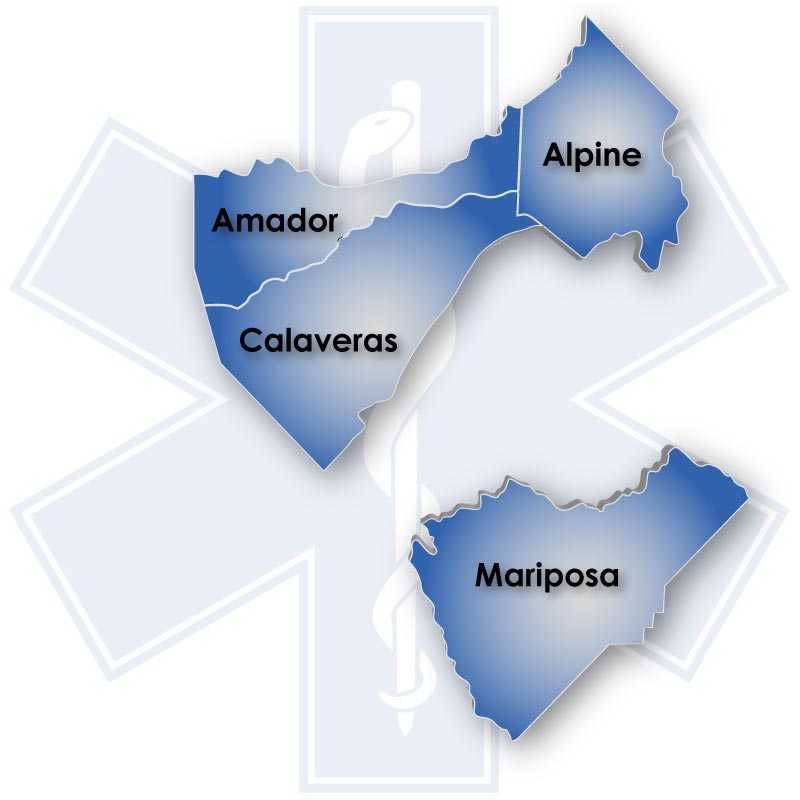 We are a State and County authorized service agency composed of Emergency Medical Service (EMS) specialists who coordinate and regulate local emergency service for our 4 county EMS system in California.
We are proud to be a leader in our specialty of the health care industry. We provide value to our citizens through quality pre-hospital education, comprehensive system evaluation processes, public information programs, and medical/health disaster preparedness. We maintain professional standards to improve emergency pre-hospital service to the public.
Our Mission... "to ensure the appropriate provision of quality pre-hospital care services to the public in a cost effective manner as an integrated part of the overall health care system."
Mountain Valley EMS provides the framework for quality emergency medical service to the citizens of Alpine, Amador, Calaveras, and Mariposa Counties.